Discover the Ultimate Solution for All Your Tough Smartphone Needs with the IIIF150 Air1 Ultra+ Rugged Smartphone
In today's fast-paced world, a rugged smartphone has become an indispensable accessory for people whose jobs entail working in extreme outdoor environments or who engage in activities like camping, hiking, or other adventures. They need a device that can withstand extreme weather conditions, falls, water, and dust and still continue to function optimally. In such instances, the IIIF150 Air1 Ultra+ Rugged Smartphone comes into the picture as the perfect solution. Here's what you need to know about this phone.
First and foremost, what sets the IIIF150 Air1 Ultra+ Rugged Smartphone apart is its durability. It is designed to resist damage from falls, dust, and water. Its rugged exterior is made to withstand harsh working conditions, and it is also resistant to impact, making it the ultimate solution for all your extreme outdoor activities. You don't have to worry about cracks, scratches, or damage from accidents, thanks to the Corning Gorilla Glass 3 that protects the screen.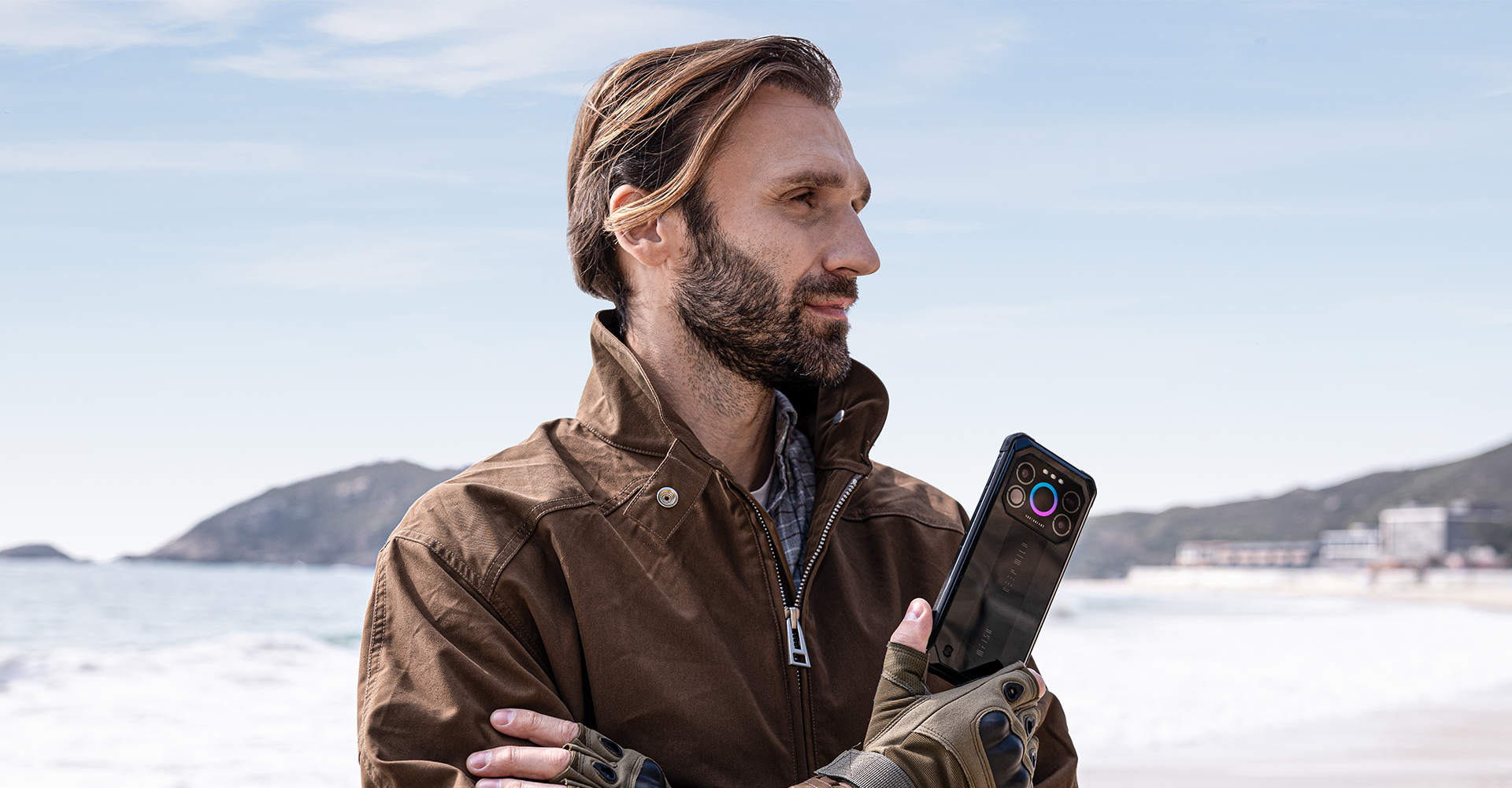 The IIIF150 Air1 Ultra+ Rugged Smartphone features an impressive 6.8'' 2460*1080 FHD+ 120Hz Punch-Hole Display that delivers excellent clarity and visuals. Whether you are watching a movie, playing a game, or reading an e-book, the screen is immersive and comfortable on the eyes. Furthermore, with 12GB RAM and 256GB UFS2.2 storage, you can store all your photos, files, and videos without worrying about running out of space. And if that's not enough, the TF card slot supports up to 1TB of external storage space.
For those who love taking photos, you will appreciate the IIIF150's 64MP AF+24MP AF Night Vision 3.0 cameras that capture breathtaking photos. Whether it's the daytime or nighttime, you can snap stunning pictures with ease. With the 32MP front camera, your selfies will be on another level, and you can go live and make video calls with confidence.
Using the IIIF150 Air1 Ultra+ Rugged Smartphone, you can stay connected with people and the internet at all times with its 802.11a/b/g/n/ac WiFi, BT5.0, and Type-C USB connection. It comes with an original EU charger, ensuring that your phone is always powered up when you need it.
Lastly, if you have an active lifestyle, this phone is perfect for you. You can hike, camp, work, adventure, and take part in extreme sports, knowing that your phone is tough enough to withstand any conditions. It's an excellent tool for professionals who work outside in inclement weather, construction sites, and other places with sticky conditions.
To sum it up, the IIIF150 Air1 Ultra+ Rugged Smartphone is the ultimate solution for people who need a phone that is tough, durable, and able to resist all kinds of wear and tear. Its features, including its powerful camera, extensive storage, and fast processor, make it an exceptional tool for anyone, be it professional or recreational. Get in touch with us today by sending an e-mail to [email protected] to order your IIIF150 Air1 Ultra+ Rugged Smartphone and enjoy the benefits that come with it.