Do you love to explore the great outdoors? If yes, then you need a phone that can keep up with your adventurous spirit. The World Premiere IIIF150 B2 is a rugged phone that is designed to withstand extreme conditions. Whether you're trekking through rugged terrains, climbing mountains, or simply exploring the wilderness, this phone can be your ideal companion. In this blog post, we'll take a closer look at the features of this rugged phone and why it's a perfect fit for adventure junkies.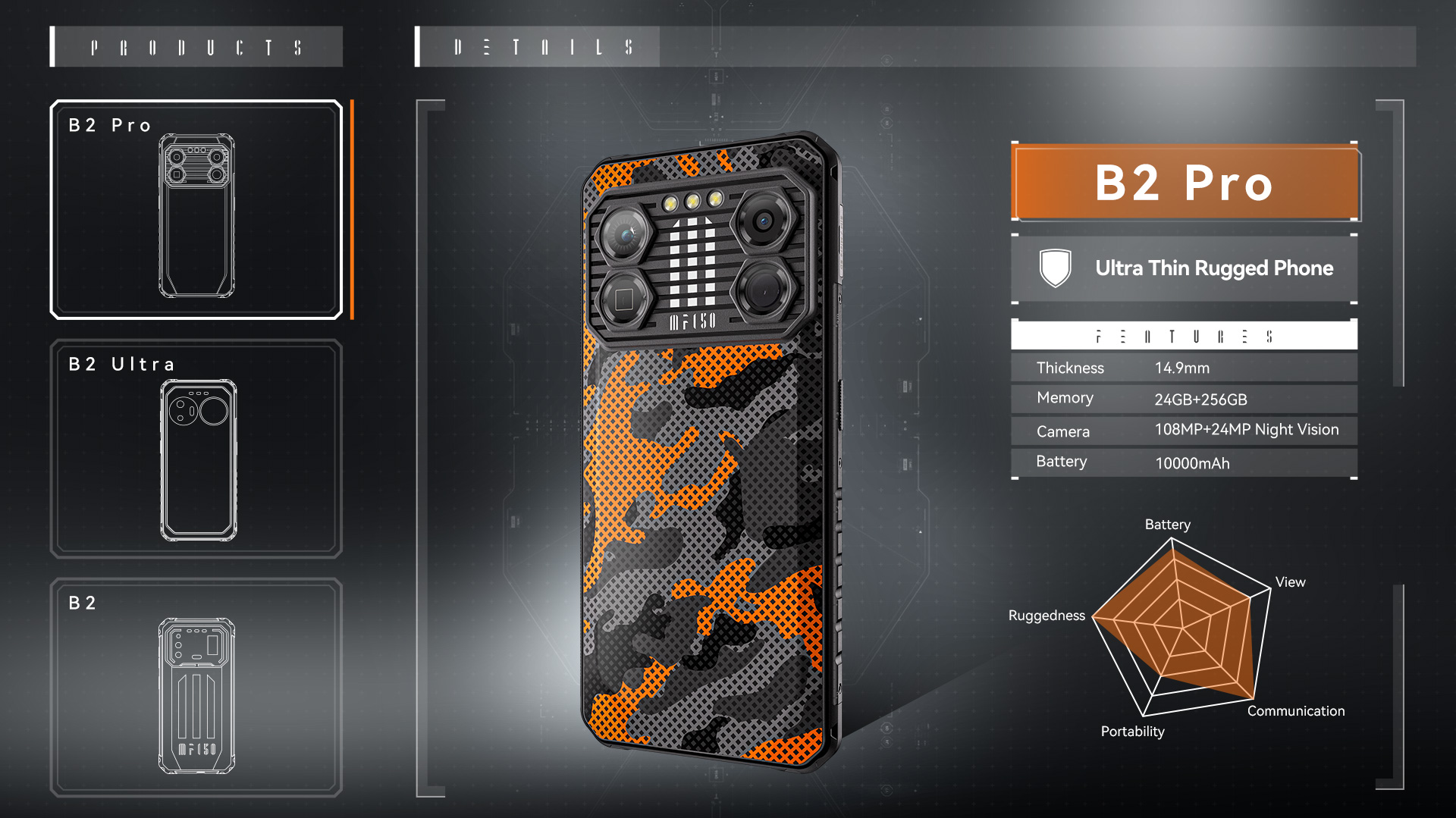 1. Ruggedness
The World Premiere IIIF150 B2 is built to withstand harsh outdoor conditions such as extreme temperatures, water, and dust. Its IP68 and IP69 ratings ensure that the phone is waterproof up to 1.5 meters for 30 minutes and can resist dust, dirt, and sand. The phone's metal frame and strengthened glass display make it resistant to falls, impacts, and scratches, thus giving you peace of mind while exploring the outdoors.
2. Performance
Don't let the rugged exterior fool you. This phone is packed with powerful specs and features. It runs on the latest Android 11 operating system and is powered by a Helio G99 octa-core processor, ensuring smooth and fast performance. The 6 GB RAM and 256 GB internal storage provide ample space for storing your adventure photos and videos. Furthermore, the phone comes with a long-lasting 10,000 mAh battery that can easily last for two days on a single charge, so you can stay connected with your loved ones even in remote locations.
3. Camera
One of the most notable features of the World Premiere IIIF150 B2 is its 48MP rear camera and a 16MP front-facing camera. The camera is designed to capture clear and stunning photos and videos even in low-light conditions, thanks to the night vision feature. Whether you're capturing a breathtaking view from a mountain top or a candid moment with your friends while camping, this camera won't disappoint.
4. Other Features
Apart from the essential features, the phone comes with other practical features that adventurers will appreciate. These features include a GPS sensor that can accurately track your location, a fingerprint scanner for secure unlocking, a large 6.5" FHD display that can be comfortably viewed even in direct sunlight, and a loudspeaker that ensures clear communication even in noisy environments.
The World Premiere IIIF150 B2 is the ultimate rugged phone for any adventurer out there. Its ruggedness, performance, camera, and other features make it a perfect companion for outdoor enthusiasts. If you're planning your next outdoor adventure, then consider getting this phone. To get a hold of this world-class rugged phone, email [email protected] and sign up for the world premiere sale.